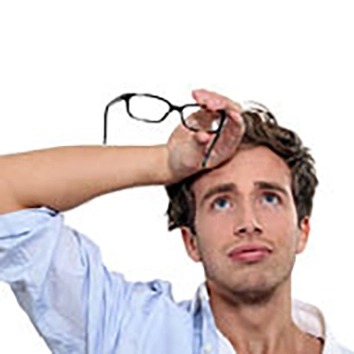 Debt under Control for 2018?
01/11/2018
A recent Gallup Poll states that 8 out of 10 Americans are dealing with stress. There are many factors that can contribute to stress and finances certainly can play a role. Feeling financially healthy can reduce your stress level. Much like trying to lose weight, it is easier said than done. If there is a specific money problem nagging at you, it's easy to avoid dealing with it and simply hope your circumstances will change. But to truly change the situation, confront it head-on.
Make a deal with yourself. Sit down and take an honest look at your finances. Develop a plan of action that will help you feel more in control of your future.
You may have heard this before but, set aside a little money each paycheck—no matter how small—to begin an emergency savings account. Don't get hung up on how big this number is—just steadily keep adding to your fund. If you have the time, secure a part-time job and put the money into your new emergency fund. Most personal finance experts say your emergency savings should be able to cover three to six months of living expenses.
If you are feeling squeezed by debt, then take steps to relieve the pressure:
Put away the credit cards. Crazy, right? No, it is not easy, but it can be done. Try it for 1 month. Stretch into two months. How far can you go? Stop adding to the debt.
Find a good rate and consolidate your debt into one payment. Focus your energy on getting debt free.
Atlantic is offering a chance to Ditch the Debt in 2018 with a low rate debt consolidation loan. With one payment and a lower rate, potential benefits could also include, lower monthly payments, protection for your credit score, and getting out of debt faster.
Life happens, and if you don't have a savings account, you'll probably have to slap these expenses onto your credit card. All the more reason to get control of the debt now
Once your emergency savings is steady and you feel you've gotten your debt under control, start increasing your savings. (And don't stop contributing to your retirement savings or dip into your retirement savings unless it's truly an emergency—your future self will thank you.)

2018 is here. Get a plan to have your finances under control and improve your financial health.


Stay up to date and join our email list.
The Atlantic blog strives to deliver informative, relevant, and sometimes fun financial information. If you enjoyed this article, please forward it to a friend.
View All Posts