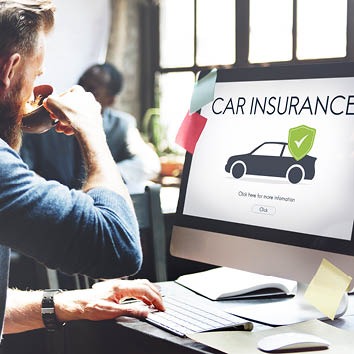 Do You Have the Right Car Insurance?
08/29/2019
Most of us have one, you know… that hunk of metal that gets us from point A to point B? There is a lot invested in that piece of metal and protecting the investment is critical. You need the right protection with the right coverage at the right price. Do you know the questions to ask to make sure your auto insurance is right for you?
I reached out to Dawn Post, at Atlantic Federal Credit Union Insurance, to help provide some answers.
Me: What type of carrier should I choose? Do you recommend a national carrier or something more regional/local?
Dawn: This is a personal preference. National carriers typically use 800 numbers for claims and service. If you prefer a more "personal" connection, regional carriers quite often have a local presence and may even be located in Maine or the Northeast. In either case, an independent agent can help you navigate towards the right carrier based on how you like to do business.
Me: What kinds of coverage do I need?
Dawn: Older cars with no lienholder (a lender that legally has an interest in your property until you pay it off in full) can usually be insured with liability only. Newer vehicles or those with a lienholder should have full coverage. Of course, always consider your financial situation as well to make sure you have the right plan for your needs.
Me: Who will my policy cover?
Dawn: Your policy will cover you and anyone you allow permission to drive your car. One thing to remember is that if you loan your vehicle out to someone and they have an accident, you must file a claim under your auto policy. The driver you gave permission to would not claim the damages on their policy.
Me: What will my deductible be?
Dawn: It depends on your choice; they vary from $100 to $2,500. When choosing the right deductible, make sure to consider all factors, like the value of your car, your insurance premium, and what you can afford to pay in the event of a loss.
Me: What are my payment options?
Dawn: You can choose from monthly EFT (electronic funds transfer), monthly billed, quarterly, semiannual & annual.
Me: If my car is in an accident, are original manufacturer parts covered?
Dawn: With some carriers, yes, but with others, aftermarket parts may be used. The year of the vehicle can also be a driving factor. Some newer vehicles qualify for OEM (original equipment manufacturer) where older vehicles may not. In cases where your carrier doesn't cover OEM parts, you can opt to pay the difference that isn't covered. Aftermarket parts are usually guaranteed as they have to fit the vehicle exactly like the OEM parts. Think of generic vs. name-brand prescriptions. They do the same thing but usually cost much less.
Me: What is your biggest or most important tip for buying car insurance?
Dawn: This depends on the individual that needs insurance. For a young person starting out, it is recommended they price out paying cash for an older reliable vehicle with liability only vs. a newer car with full coverage. They need to be able to make the entire monthly payment for both the vehicle and the insurance. When you talk with an independent agent, you have someone who can quote different carriers and find the best coverage and price in the current market. As an independent insurance agency, we shop, so you don't have to. Price is important; however, coverage is more important when you have assets to protect.
Still, have questions? Atlantic Federal Credit Union Insurance Services is ready to help at (207) 373-0342.
Stay up to date and join our email list.
The Atlantic blog strives to deliver informative, relevant, and sometimes fun financial information. If you enjoyed this article, please forward it to a friend.
View All Posts