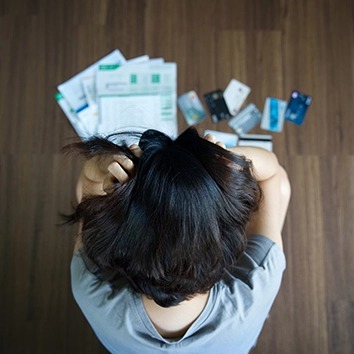 Should You Consider Consolidating Your Debt?
01/16/2020
Chris: What is the #1 benefit of consolidating loans?
Erin: The number one thing people love the most is the savings! Taking several credit cards and putting them in one loan can save a lot. Credit cards, when you make the minimum payment, can take as long as eight to ten or even twenty years pay it off. I encourage people to watch the 60 second Atlantic Money Clip about credit card debt. We can help members make a plan to be debt-free in four to five years!
Chris: What's another benefit?
Erin: Simplicity. Taking several cards or loans and moving them into one loan, where you already bank, makes life so much easier! One due date. One institution. One payment. One load lifted. We often hear from members, especially after the Holidays, that bills are a HUGE source of stress for them, we are happy to help alleviate some of that stress.
Chris: How easy is it to consolidate loans?
Erin: No two situations are alike. Our lenders are solution-driven, and they work hard to find a way to help make things trouble-free for our members. Our lenders are easy to talk to and are a great resource.
Chris: If I am thinking about consolidating debts, what should be the focus?
Erin: Am I ready? It is easy to get back into the habit of swiping cards after consolidation, and that is the last thing to do. Make sure that you are in a place where you are ready to start living without the cards. Not sure if the time is right? Talk to a lender, be honest, and together you can build a plan.
Get a financial lift with an Atlantic Debt Consolidation Loan.
Stay up to date and join our email list.
The Atlantic blog strives to deliver informative, relevant, and sometimes fun financial information. If you enjoyed this article, please forward it to a friend.
View All Posts