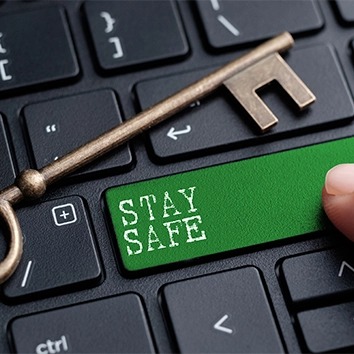 Stay Safe from Coronavirus Scams
03/18/2020
Unfortunately, criminals are already taking advantage of the fears surrounding the spread of the coronavirus. Do not let fear cloud your judgment.
Some criminals are claiming to work for the World Health Organization (WHO) to solicit your data. If someone contacts you, be sure to verify their authenticity before responding and remember that the WHO will never:
Ask you to login to view safety information
Email attachments you didn't request
Request you go to a link online besides www.who.int
Charge money to apply for a job, register for a conference or reserve a hotel
Conduct lotteries or offer prizes, grants, certificates, or funding through email
Ask you to donate directly to emergency response plans or funding appeals
In addition to phone scams, there are also email phishing scams. Make sure you are using reliable sources for information and do not provide any personal information, open attachments or click on links from any unexpected emails you receive.
Here is an example of a phishing email that is circulating: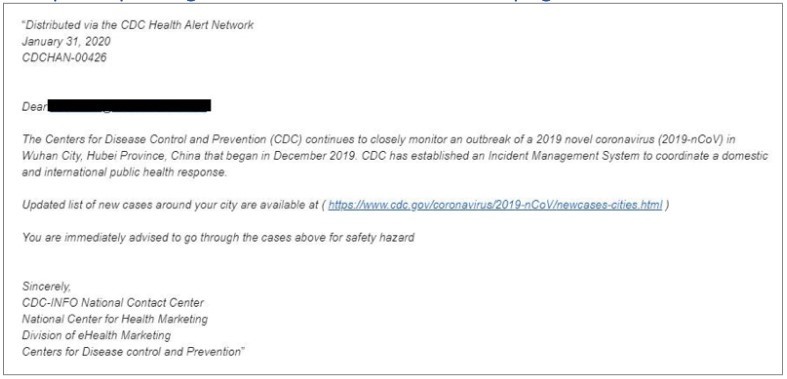 Here are a few additional resources to help protect yourself from scammers:
Federal Trade Commission: https://www.consumer.ftc.gov/blog/2020/02/coronavirus-scammers-follow-headlines?utm_source=govdelivery
U.S. Securities and Exchange Commission: https://www.sec.gov/oiea/investor-alerts-and-bulletins/ia_coronavirus
Stay up to date and join our email list.
The Atlantic blog strives to deliver, informative, relevant and sometimes fun financial information. If you enjoyed this article, please forward it to a friend.
View All Posts