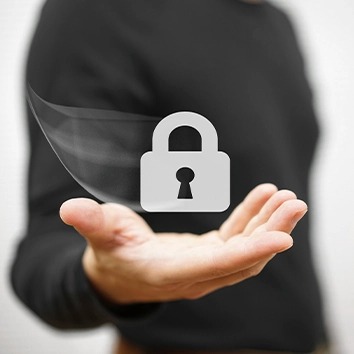 COVID-19 Fraud on the Rise
03/31/2020
Many of us are hyper-focused on how to stay safe from the coronavirus. Unfortunately, there is something else you need to worry about, Disaster Fraud. During the panic, anxiety, and fear, fraudsters try to take advantage of and scam people. With so many people working from home, the fraudsters see a unique opportunity to seize on those who are isolated.
Here are some of the most recent scams happening around the country:
Be wary of email and text message phishing scams, disguised as the Centers for Disease Control (CDC) and the World Health Organization (WHO). These fraudulent messages contain malicious links that download malware.

Never

click on or open unknown attachments or files.


Some scammers are targeting consumers and encouraging them to, "reserve a COVID-19 vaccination over the phone." The scammer will then ask for personal information such as credit card and social security numbers. There are

NO

vaccine reserve programs.


Fundraising Scams claiming to be involved in fighting the spread of the coronavirus. Know who you are talking to and verify the organization.


Criminals are offering an "advance" on the proposed stimulus package from the U.S. Government. The criminal will ask for an upfront fee and say they will wire the stimulus amount to the victim within hours or days. The fraudster will then ask for your personal and financial information.
Don't let thieves steal your financial information. Always be hesitant about providing personal or financial information over the telephone – make sure you know the caller and how the information will be used.
Don't let criminals take advantage of you. Be cautious of unexpected email and phone communications.
Don't be careless. During these uncertain times, in addition to protecting your physical health, pay extra attention to your financial health. Stay educated to these warning signs to protect yourself from financial harm.
Stay up to date and join our email list.
The Atlantic blog strives to deliver informative, relevant, and sometimes fun financial information. If you enjoyed this article, please forward it to a friend.
View All Posts