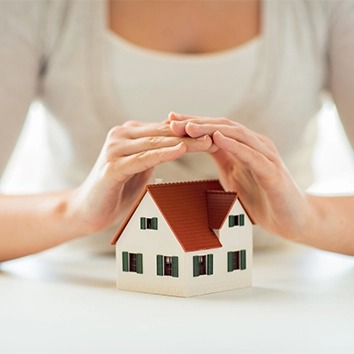 What is Private Mortgage Insurance and Do You Need It?
05/15/2020
This week, we took to the time to talk to Atlantic Mortgage Outreach Loan Originator, Nicole Savage, about Private Mortgage Insurance. Here is what she had to say.
Robyn: What is Private Mortgage Insurance?
Nicole: Private Mortgage Insurance, abbreviated PMI, is what borrowers purchase when they take out a mortgage from a lender and pay less than 10% or sometimes less than 20% for their down payment, depending on the loan type.
Robyn: What is the difference between PMI and Mortgage Protection Insurance?
Nicole: PMI protects the lender and can be required, while Mortgage Protection Insurance protects the borrower and is voluntary. Mortgage Protection Insurance typically covers your mortgage payment for a certain period of time if you lose your job or become disabled, or it pays it off when you die.
Robyn: Why do I Need Private Mortgage Insurance?
Nicole: PMI is not for everyone, but it does allow lenders to provide loans to people who are unable to afford a 20% down payment. PMI also minimizes the lender's risk in case the borrower is unable to pay on the mortgage loan and allow them to recoup some of the loss.
Robyn: Are their different types of PMI, and if so, how should I choose which one to pick?
Nicole: Yes, there are four different types of PMI. However, you generally do not have the option to choose which one you want. It depends on the type of mortgage loan that you get and the lender that you work with to secure the loan.
The most common type for a conventional mortgage is Borrower-Paid Monthly mortgage insurance. This is added to your monthly mortgage payment.
The Single-premium mortgage insurance is paid upfront in one lump sum.
Split-Premium mortgage insurance allows you to pay a portion at your closing, and additionally, there are monthly installments as part of your mortgage payment. This is most often used with FHA and Rural Development loans.
At Atlantic, Lender-paid mortgage insurance is the least commonly used. This is where the lender pays the PMI, but your interest rate is increased to cover the cost.
Robyn: How much does PMI cost?
Nicole: The PMI cost is determined based on your Credit Score, Loan Amount, Purchase Price of the Home, and the Loan to Value. Loan to value compares the amount of the loan you are requesting to the appraised value of the home.
Robyn: How long do I have to pay for PMI?
Nicole: With Rural Development & FHA loans, it stays on for the life of the loan. With Atlantic's CU Promise 97 loans and conventional loans, once you hit a 78% loan to value, it will drop off.
Robyn: How do I get rid of PMI on my mortgage?
Nicole: PMI will fall off automatically once you hit your 78% loan to value, or you can always look at refinancing your mortgage to see if it can be removed.
One thing to note – at Atlantic, we have a CU Promise 90 loan that allows for 10% down with no PMI. However most other lenders require you to have 20% down to avoid PMI.
For more information, talk with one of our Mortgage Loan Officers by calling 800.834.0432.
Stay up to date and join our email list.
The Atlantic blog strives to deliver informative, relevant, and sometimes fun financial information. If you enjoyed this article, please forward it to a friend.
View All Posts