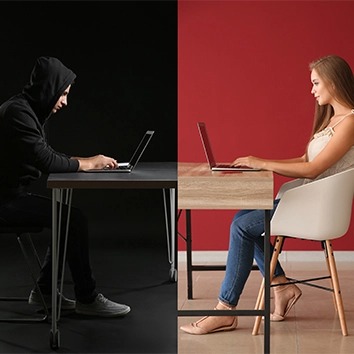 Imposter Fraud is Happening in Maine
05/28/2020
The Maine Department of Labor and Law Enforcement is investigating a suspected international fraud ring that is using stolen identities to file for unemployment benefits. More than 1,000 reports of possible unemployment imposter fraud have been reported to the Maine Department of Labor.
Imposter fraud is when a person's Personally Identifiable Information, or PII, is stolen and used illegally to apply for unemployment benefits. Maine is working with state and federal law enforcement and regulatory agencies to investigate it.
Commissioner of the Maine Department of Labor Laura Fortman said, "While fraud is not new or unique, organized criminals across the nation are now targeting unemployment programs expanded during the pandemic in unprecedented ways,"
Recently, the Department has identified and cancelled roughly 2,200 unemployment claims determined to be fraudulent. The Secret Service indicates that other states are also being targeted including Florida, Massachusetts, North Carolina, Oklahoma, Rhode Island, and Wyoming. Likely, people were recruited as money mules to transfer the deposited funds to the fraudsters. All states are at risk as this fraud network is believed to be made up of hundreds or possibly thousands of money mules
The Department encourages anyone who believes that someone else has used their or their employee's personal information to file a fraudulent unemployment application to notify the Department immediately using this form: https://www.maine.gov/unemployment/idtheft/.
Individuals can also contact the Consumer Protection Division of the Office of the Attorney General at 1-800-436-2131 or via email at [email protected].
On the Atlantic website you can also find numerous tips to provide security and what to do if your personal information is compromised. Identity theft is all too common. Review these 7 Easy Steps to help protect your information.
Stay up to date and join our email list.
The Atlantic blog strives to deliver informative, relevant, and sometimes fun financial information. If you enjoyed this article, please forward it to a friend.
View All Posts