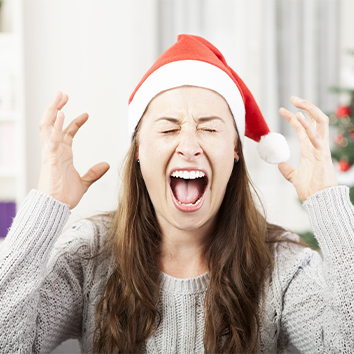 How to Avoid the Last-Minute Holiday Shopping Panic
12/17/2020
Some people are experts at Holiday shopping. They start shopping for Christmas at the beginning of the New Year, searching for deals year-round. They squirrel away gifts in closets and attics to have them ready for the holidays well in advance.
On the other hand, some people wait until the last minute to shop. During a global pandemic, shopping is a little more challenging for everyone. The deadline to buy online and ship gifts are getting tighter and tighter.
Christmas is fast approaching. If you are starting to realize you have nothing for your sweetheart, or a family member, or that coworker who just handed you a gift, then don't worry. Here are a few ideas for some last-minute gifts, and you can avoid the last-minute holiday shopping panic.
Shop Local:

Think about unique stores such as food or crafts that are local to you but may not be to your friends and family. Things that they may not splurge on for themselves but would love to receive as a gift.



Gift basket of small items:

Buy small gifts like perfume, candles, envelopes of hot cocoa, a journal, whatever you think the gift recipient may enjoy, and put those items into a small decorative basket or box.



Give a subscription box:

Subscription boxes are an easy gift to purchase that continues giving year-round. With various subscription box options, you can give your loved one new clothes each month with Stitch Fix, Trunk Club, or ThredUp. Other subscriptions deliver toys, arts and science projects, and books each month.



Give a membership:

Pay for a year's membership to Amazon Prime, or a few months of Netflix, Disney+, a wine club, or a coffee of the month club.



Give a Gift Card:

Purchase a No Fee Holiday Gift Card at Atlantic. It's a Visa Gift card with an amount of your choosing and can be used anywhere Visa is accepted. Big-box stores also offer gift cards, some of which can even be delivered via email if purchased online.
Keep in mind it's not the gift but the thought that counts.
Stay up to date and join our email list.
The Atlantic blog strives to deliver informative, relevant, and sometimes fun financial information. If you enjoyed this article, please forward it to a friend.
View All Posts