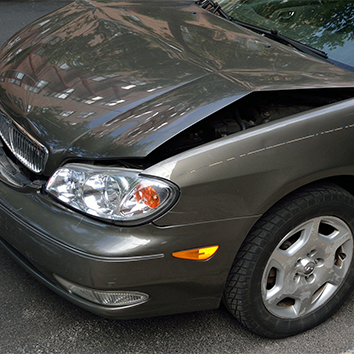 Do you feel confident with your auto insurance coverage?
05/27/2021
How many times have you bought something generic to get the lowest price, only to find out that it was not such a great idea? When you purchase insurance focused on a bare-bones policy or minimum limit insurance policy, you could be disappointed when you have a claim.
Atlantic Federal Credit Union Insurance focuses on protecting your financial future, which means ensuring that you have the best possible coverage at the best possible price.
First off, it is important to get more than one quote. Using an Independent Insurance Agent, like Atlantic Federal Credit Union Insurance, makes this easy. Independent Insurance Agents offer various insurance carriers, which enables them to find the best fit for your insurance needs. Not being limited to one carrier allows more flexibility.
Second, make sure you have the right coverage. Many Atlantic members are pleasantly surprised to find that having the right coverage is not that much more expensive than state minimum limits.
Atlantic Federal Credit Union Insurance recommends reviewing two topics to consider for proper coverage:
Liability - If you are responsible for an accident and don't have enough coverage, the claimant can attach your future earnings and assets until they are paid off. The right insurance coverage can protect your financial future.
Medical Payments – If you are in an accident, your auto insurance is the primary insurance to cover medical costs.


Uninsured Motorist – This is what protects you if someone causes injuries to you and doesn't have enough insurance to cover your expenses. This is a critical coverage area for motorcycle owners.
When it is time to make a claim, Atlantic Federal Credit Union Insurance supports you through the process, explaining your coverages, deductibles, and timeframe.
When you are with the right carrier, you can feel confident about your coverage. Do you know if you have the right coverage? For a no-obligation quote or review of your insurance policy, give Atlantic Federal Credit Union Insurance a call at 207.373.0342. Let them help you do better.
Stay up to date and join our email list.
The Atlantic blog strives to deliver informative, relevant, and sometimes fun financial information. If you enjoyed this article, please forward it to a friend.
View All Posts