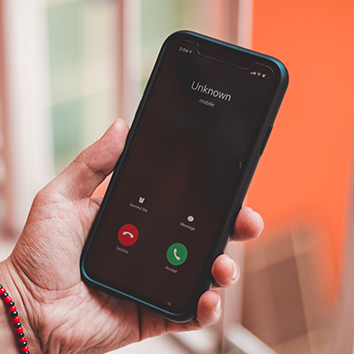 4 Simple Ways to Reduce Phone Spam, Scams, and Robocalls
06/10/2021
Do you receive numerous phone calls per day from Unknown Callers? Well, you aren't alone. Last week, I counted upwards of 30 calls! No one wants to talk to a scammer. Here are four simple tools and techniques to help reduce unwanted phone calls.
1. Add yourself to the FTC's National Do Not Call Registry. While it won't completely stop the calls, but it certainly doesn't hurt to add yourself to the list. If you think you previously registered your phone number, you can also check that and report unwanted calls that you receive. After registering, it can take about a month to go into effect.
2. Enable your phone carrier's free basic anti-spam features.
3. Block spam calls at the device level.
iOS – Settings > Phone > Enable Silence Unknown Callers

This feature isn't the best since it sends all calls from unknown numbers to voicemail, even if they are legitimate. Any calls from your contact or numbers that you've called will come through.

Android – Using Google's Phone app, click the three dots in the upper-right corner and tap Settings. Towards the bottom, tap "Caller ID & Spam" and enable "Filter spam calls." There's a "Caller ID and spam protection" feature to enable using a Samsung dialer.
4. Block spam calls by the caller. This will at least block the individual numbers from not being able to call you again.
iOS – On your recent call list, tap the circle with the i in it and then choose "Block this caller."
Android – For Google's Phone app, long-press the caller you want to block and choose "Block/report spam."
While these items may not completely stop the phone spam, scams and robocalls, you will find it significantly reduces them. For the ones that do find their way, educate yourself on How to Not Become Victim of a Phone Scam.
Stay up to date and join our email list.
The Atlantic blog strives to deliver informative, relevant, and sometimes fun financial information. If you enjoyed this article, please forward it to a friend.
View All Posts