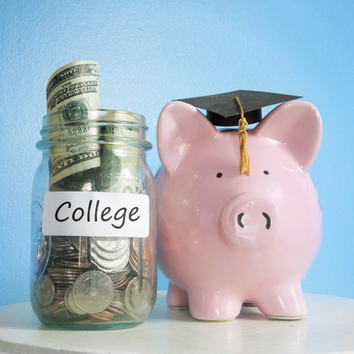 5 Tips to Help You Financially Prepare for College
02/01/2023
With the price of college rising, one thing on many people's minds is how to pay for college expenses. Having a plan to prepare for college is essential to minimize student debt. Today we will articulate how to financially prepare for college.
Assess the costs
As you're choosing which school to go to, it is essential to understand the baseline of how much each school will cost so you can assess how much you'll need. Most colleges and universities have their costs and fees laid out in a spreadsheet so you can understand the cost of attending college. There are a variety of costs to consider, such as:
Tuition
Room and Board
Necessary Materials and Books
Meal Plans
Transportation (if living off-campus)
Entertainment
Fees
Although many of these costs are non-negotiable, there are many ways you can save while in college.
Realistic college expectations
Budgeting is a challenging principle to achieve consistently. However, having a good work(school)-life balance is essential. Failing to consider how much you will eat out is one trap that college students often fall into. The average American eats out 4.2 times a week, which is no different for college students. While shopping for microwavable meals or eating each meal at the dining hall is a reasonable budget-friendly option, it's not always realistic. Going out to eat on the weekends with friends is likely going to happen. Keeping all of this in mind is essential for creating a week-by-week budget that you can stick with.
Create a college savings plan
Having a college savings plan (or a 529 plan) is a great way to prepare in advance. It is a dedicated account specifically for school-related expenses without being taxed or penalized. These plans work much like 401(k) or IRA accounts by investing your pre-tax income into a mutual fund.
Parental Help
While taking a loan out for college sounds scary, many practical options exist for those who don't qualify for financial aid but still need to pay for tuition. Researching which loan options are best for you is crucial to not get trapped into a loan that will amount to even more debt. One-way parents can help with this process is by cosigning on your loan. Having a parent cosign gives the student more options, as most private loans need extensive credit history and a good credit score. However, it is crucial for your parents to calculate the financial burdens and risks associated with cosigning a loan.
Seek out grants and scholarships
Scholarships are easily the best way to stay financially on top throughout college. With many different types of scholarships, choosing from them can be a struggle. Scholarships and grants are distributed through many means, such as sports, need, and merit. Getting ahead of the curve early and applying for scholarships can help you prepare for the financial difference required to attend college.
Scholarships are also often available to high school students going into college and students already attending. Atlantic offers two Scholarships throughout the year. Atlantic's High School Graduate Scholarship program, open February through March, offers high school seniors a chance to receive one of five scholarship awards totaling $25,000. The second is the Amable A. and Vivian Caron Scholarship program, which awards one $2,500 scholarship in the fall.
Overview
With college prices rising yearly, it is increasingly important to plan for your financials when looking to college for your career path. By knowing the costs, having a plan, budgeting, and getting scholarships, anyone can have the best shot of minimizing the debt for their degree. Scholarships providing necessary funds are crucial to keeping up with the current trends for college tuition. Learn more about what Atlantic can do for you with our scholarship programs.
Stay up to date and join our email list.
The Atlantic blog strives to deliver informative, relevant, and sometimes fun financial information. If you enjoyed this article, please forward it to a friend.
View All Posts